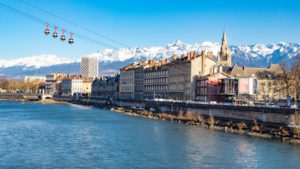 The 8th annual meeting of AMAIZING was held from 19 – 21 November 2019 in Grenoble, France.
These annual events are a chance for project partners to meet and present the undertaken actions in the past year, and to plan the next ones for the upcoming year. The AMAIZING project will come to an end, on 31 December 2020 and it is also a great opportunity to discuss future new collaborations.


The EUCARPIA Section Maize and Sorghum together with the TUM Chair of Plant Breeding organized a conference on "Integrating quantitative and molecular genetics to develop new breeding methods in maize and sorghum" on 7 – 9 October 2019. Research and development in plant breeding has supreme relevance for securing yield and yield stability in agricultural production. It brings together molecular, quantitative and computational expertise to learn about the latest developments in maize and sorghum breeding and discuss future research needs. With the new technologies plant breeding has become more exciting and dynamic than ever.
More information available here: www.plantbreeding.wzw.tum.de/index.php?id=84.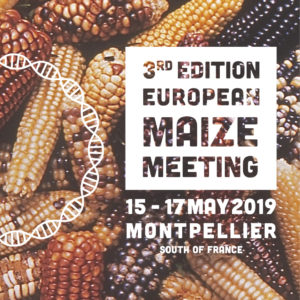 The European Maize Meeting was held this year in Montpellier, France, from 15-17 May 2019.
The meeting gathered scientists from Europe (and beyond) interested in various aspects of maize biology, from quantitative genetics, molecular and cell biology, biochemistry, and physiology.
You can find all information concerning this meeting on the event website.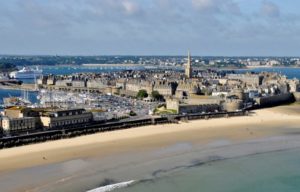 The AMAIZING project supported the organization of the 60th Maize Genetics Conference, which was held at Saint-Malo's Convention Center, France from 22-25 March 2018.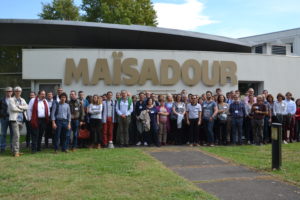 Organisation of the 7th Annual Meeting of AMAIZING on 10 & 11 October 2018.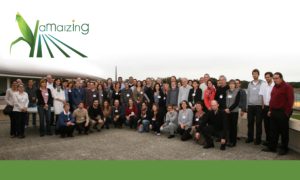 Organisation of the 6th annual meeting of AMAIZING at INRA Bordeaux on 8 & 9 November 2017.

Alain Charcosset, AMAIZING coordinator, took part of the Public-Private Partnership (PPP) workshop in Bonn, Germany, from 7 – 9 June 2017 (the presentation is available here) . This event organized by ECPGR aimed at sharing experiences on the past and ongoing PPPs in Europe.